Meet our dogs, Scout and Sydney. Sydney is our 14 year old golden and Scout is our 1 year old golden.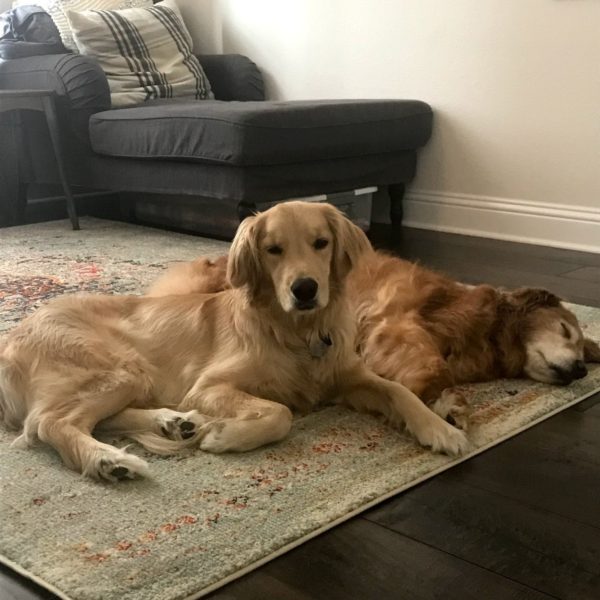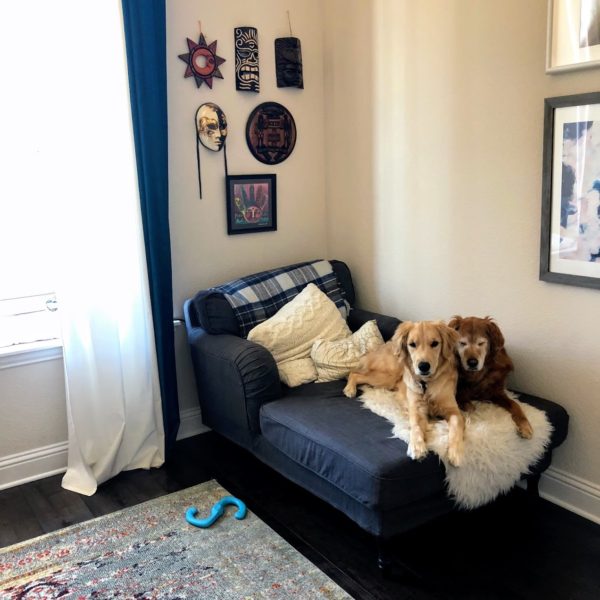 Aren't they cute?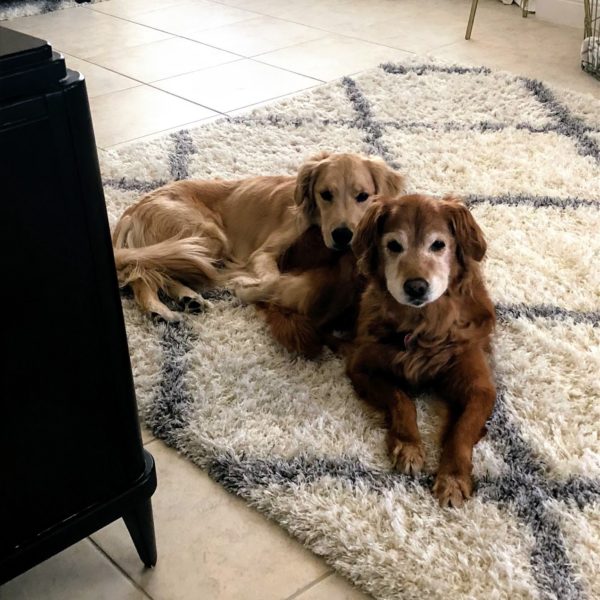 Now. Dogs sure do produce a lot of waste. They eat a lot. Poop a lot. Destroy things a lot. BUT it is possible to reduce the amount of dog related things that go to the landfill. Here's what we do for the most commonly used/needed items.
Food: Unfortunately, it is very difficult to find bulk dog food — especially for the brand you might want. We do a combination of canned food (which we recycle) and Holistic Select dog food. Holistic Select is part of the Wellness Pet Food brand that has a TerraCycle program to recycle the bags. For treats, we have found bulk treats at local dog bakeries. In addition, our dogs love frozen yogurt treats (just stick yogurt in silicone molds and freeze) and frozen bananas (compost the peels).
Poop: When at home, we flush the poop straight down the toilet, as recommended by the EPA?(I swear it is not as disgusting as it sounds). On the off chance our dogs poop while out, we bag the poop and throw it away (dog owners — never leave poop outside on the sidewalk or even in the grass as it can pollute waterways!). While I do buy those biodegradable/made from recycled material bags, I don't think they are truly effective since once those bags are in the landfill, they don't get the light or oxygen necessary to break down.
Toys: Our dogs play almost exclusively with West Paw toys (the Zogoflex toys). They are incredibly durable for our mouthy retrievers and look brand new years later. In addition, West Paw recycles any old or broken Zogoflex toys into new toys!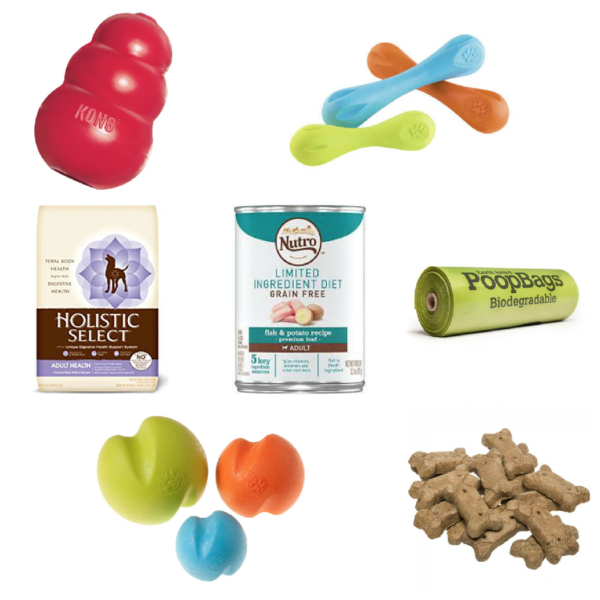 Beds and Crates: First off — buy quality. We've had our 2 beds for over 10 years. When one's filling has worn out, I've stuffed it with old towels or sheets and it's ready to go again. We have one crate and one pen that we also plan on using indefinitely — so far no issues with either. Also — it's incredibly easy to find crates and pens on Craigslist so look there first!
Collars and Leashes: Again, buy for quality. Hopefully your collars and leashes will last you the life of your dog (and maybe even future dogs!). Our leashes are all made from upcycled rock climbing ropes so I feel good about utilizing some thing that would otherwise end up in the landfill. They've also been incredibly durable.